earth child, heart being
transmission vessel of the kundalini
earth child, heart being
transmission vessel of the kundalini
kundalini activation process facilitator
I have always been sensitive to spirits and energies. Today I am allowed to serve the energy and act as a transmission vessel for the life force in every living being.
I support people in reconnecting with their essence and remembering their true nature.
The experience of the unity of body and soul and the direct contact with one's own life energy is the core of my work.
Born and raised in Hamburg, I have been living happily in Düsseldorf since 2015 and continued my search for my very own path there. I didn't find myself in the courses of study I had started in medicine and business administration. I first had to get rid of the expectation of myself to swim with the flow of the majority. In Düsseldorf, I completed my training as a dietician from 2015 to 2018, and yet I didn't get there.
Today I understand why I had to go through this narrowness, because somehow there was always the feeling of "there is still something to come". And this something was the path that my heart whispered to me very quietly at first.
In February 2020, kap entered my life, showed me the way deep into my heart and into a new trust. Suddenly my sense of things that until then could not be put into words made sense. 
The energy showed me my purpose, gave me deep gratitude for life in this body, opened my heart and has been transforming me ever since.
I was allowed to look so deeply into myself and release shell after shell of deeply imprinted beliefs, coming more and more into my own power.
In March 2021, I was ready to leave my job as a nutritional therapist behind and embarked on my journey into the unknown. 
Everything that followed came about with ease and love. During the summer of 2021, I was able to learn from Venant Wong, the founder of kap.
Sigrid Brelid, Venant Wong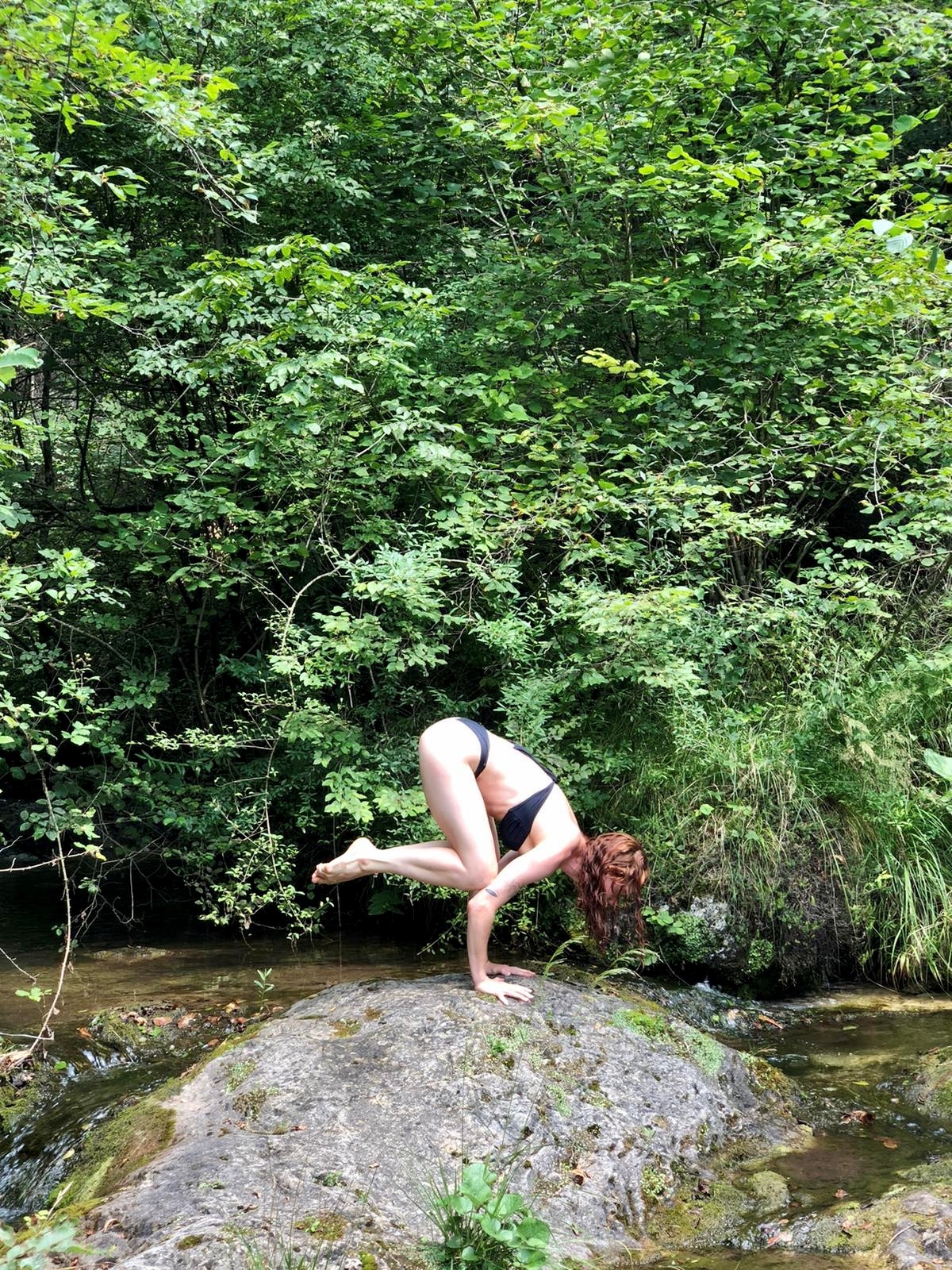 Yoga has been an integral part of my life for over six years. A practice that carries me in everyday life and on the spiritual path and deepens my energetic embodiment.
Even before I learned to facilitate kap, I laid the first stone of my self-determination and began the 650 hour training as a yoga teacher and stress management coach at unity training in Cologne. 
In May 2022, I was allowed to open the new chapter as a yoga teacher. Now I enjoy the Bliss of teaching this wonderful practice
In addition to spiritual work, I work as an empowerment teacher for children aged 5-9 years. Working with children not only gives me immense joy, but also grounds me deeply. In this way I am allowed to come into my childlike energy every day and receive such an important and honest mirror in the childlike impulsiveness and curiosity.
From insecurity into heart connection and from fear into trust probably describes my life changes best. With an open heart and deep gratitude, I now follow my inner voice.
May beautiful things follow.